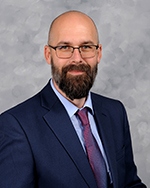 James Tournas
Manager
Phone: 800-870-5521
Email: [email protected]
Cleveland Office: 1250 Granger Road Cleveland, OH 44131-1234
James Tournas has over 20 years of experience working in numerous aspects of the recovery field prior to Joining Rathbone Group and turning his focus to subrogation.
Recovery Experience includes:
Sub-Prime Automotive Direct Lending.
Purchased Retail Debt for one of the country's largest debt purchasers.
13 years in Management at the countries 3rd largest commercial debt agency.
During his experience as a manager, James has lead staff of various skills sets, helping them to develop their abilities in recovery and negotiations. In this role he managed client portfolios of over 600 various clients across all fields. He has developed client specific processes and work strategies to not only bring the most recovery as quickly as possible, but also to satisfy client compliance and customer satisfaction requirements.
Since joining Rathbone Group in March 2020, he has designed and implemented a new recovery team process to manage team work flow and create a culture of success in our Recovery Specialists. He is focused on the best results for our clients and creating an excellent work environment for our employees. By leading people and managing inventory, James believes both results can be achieved.
Outside of the office, James can be found leading den meetings at the local Cub Scout Pack with his son and daughters. James also enjoys hiking in the amazing Geauga County Parks, reading comic books, watching Sci-fi Movies and spending time with his wife and kids at any number of the great kid friendly locations and events in Northeast Ohio.