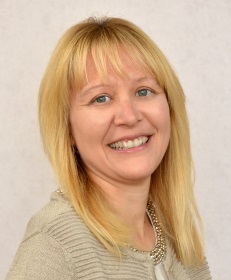 Pam Eden
Manager
Phone:
800-870-5521
Email:
[email protected]
Cleveland Office:
1250 Granger Road
Cleveland, OH 44131-1234
Pam Eden is an accomplished manager who has been working in Insurance Subrogation for over a decade. Her ability to combine her industry knowledge with business best practices allows her to effectively manage all aspects of the litigation process with an eye towards continued process improvement.
After receiving her BA Degree from the University of Akron, Pam worked as a consultant in the healthcare industry, utilizing her analytical skills to help her clients improve quality and increase efficiency.
In 2005, she joined the law firm of Javitch, Block and Rathbone as a Supervisor in the Processing Department where she managed several functional teams and developed processes designed to increase efficiency.
Pam was later promoted to the Manager of the Processing Department. In this role, she was responsible for overseeing all aspects of the legal process including the filing/maintenance of cases within the court system, filing of judgments, and preparing/filing post suit executions (e.g. garnishments, bank attachments, liens and license suspensions). Her team was also responsible for file placement/setup, media management, and mail handling.
In 2014, Pam continued to grow her knowledge of Subrogation by joining the Rathbone Group as their Processing Manager. In addition to the roles outlined above, she also took on the additional responsibilities of managing the Forwarding and Customer Relationship Management Teams, which are responsible for all communications with Rathbone Group's nationwide network of attorneys and all communications with Rathbone Groups clients.
Outside of the office Pam enjoys spending time with family and friends, is a fan of the theater district in Cleveland. She can also frequently be found at any of the various musical festivals and concerts around Cleveland.