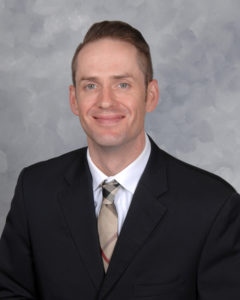 Steven Alsip
Phone:
855-535-7187
Fax:
216-370-6642
Email:
[email protected]
Cincinnati Office:
7124 Miami Ave
Suite 100
Cincinnati, OH 45243
Steven Alsip represents and advises insurance companies to help recover their subrogation damages.  Steven has significant litigation experience, having worked as a subrogation attorney since graduating law school in 2008.  Steven has been named to the 2019 Ohio Super Lawyers Rising Stars list, an honor reserved for those lawyers who exhibit excellence in practice.
Steven is the lead of Rathbone Group's property team, which investigates and litigates property damage losses ranging from fires and explosions to water and mold damage.  Steven has personally litigated a large volume of losses in such areas as products liability, breach of warranty, construction defect, cargo damage and falling trees.  Steven is an active member of the National Association of Subrogation Professionals and has presented at the Litigation Skills conference.
Steven graduated cum laude from the University of Cincinnati with a degree in Comparative Literature in 2004. He returned to the University of Cincinnati College Of Law, graduating with honors in 2008.  While in law school, Steven was awarded a fellowship in the Ohio Innocence Project, a nationally recognized legal clinic serving to establish post-conviction strategies in cases where actual innocence is a concern. Steven also worked as an extern with United States District Court Magistrate Judge Timothy Hogan.
Steven is licensed to practice law in Ohio, Kentucky, and Indiana. Steven is a regular contributor to the Rathbone Group podcast, On Subrogation.  In his spare time, he enjoys spending time with his two young boys and honing his cooking skills.
Education
• University of Cincinnati 2004, with honors
• University of Cincinnati College of Law, J.D. cum laude 2008
Bar Admissions
• Kentucky
• Ohio
• Indiana
• United States District Court – Northern District of Indiana
Professional Affiliations
• Ohio State Bar Association
• Kentucky Bar Association
• Indiana Bar Association
• National Association of Subrogation Professionals
• AM Best
Seminars and Speaking Engagements
NASP Litigation Skills Conference Presentations
• "Know When to Walk Away: Recognizing Elements that Turn a Winning Claim into a Liability," 2020
• "Negative Inference Cases: Your Invisible Smoking Gun," 2018
Podcasts
On Subrogation Podcast
• "Recalls and Recall Notices," Original Airdate April 29, 2022
• "To Tell the Truth: How Not to be an April Fool," Original Airdate April 1, 2022
• "Spontaneous Combustion," Original Airdate March 18, 2022
• "Anti-Anti-Subrogation," Original Airdate March 4, 2022
• "Water Cases – Who's to Blame?," Original Airdate February 18, 2022
• "Denied! When a Bankruptcy Isn't a Discharge of Your Claim," Original Airdate February 4, 2022
• "Does Restitution = Recovery?," Original Airdate January 21, 2022
• "What Happens if the Defendant Dies?," Original Airdate January 7, 2022
• "Parental Liability," Original Airdate December 24, 2021
• "If Cars Could Talk," Original Airdate December 10, 2021
• "Virtual Hearings – The New Normal," Original Airdate November 26, 2021
• "Post-Judgment Executions: How to Secure Your Recovery After Judgment," Original Airdate October 29, 2021
• "Shedding Light on Power Utility Claims," Original Airdate October 1, 2021
• "The eNotary Solution: Notarizing Documents In a Socially-Distanced World," Original Airdate September 17, 2021
• "Raising the Roof on Roofing Cases," Original Airdate August 20, 2021
• "Contribution Claims: Too Much of a Good Thing?," Original Airdate August 6, 2021
• "Did You Say Hearsay?," Original Airdate June 23, 2021
• "Daubert and What Makes a Good Expert," Original Airdate June 25, 2021
• "Anti-Subrogation Rule: Don't Bite the Hand that Feeds You," Original Airdate June 11, 2021
• "The (Made) Whole Truth," Original Airdate May 29, 2021
• "Third Party Liability – Government Entities," Original Airdate May 14, 2021
• "The Tipsy Podcast: Dram Shop and Social Host Laws," Original Airdate April 30, 2021
• "Third-Party Liability: Frolicking Employees," Original Airdate April 16, 2021
• "Know When to Walk Away," Original Airdate April 2, 2021
• "Third-Party Liability: Defenses," Original Airdate March 19, 2021
• "Third-Party Liability: Owners & Vicarious Liability," Original Airdate March 5, 2021
• "Tag, You're It! Service by Social Media and E-mail," Original Airdate February 19, 2021
• "Hold Your Horses: Animals at Large," Original Airdate March 24, 2020
• "When Animals Attack! Dog Bites," Original Airdate March 10, 2020
• "Service Contracts Limit Liability: Should This Set Off Alarm Bells?," Original Airdate February 25, 2020
• "Say Cheese: What Happens When you Don't Control Your Proof," Original Airdate February 11, 2020
• "Collateral Source Rule: Citation Not Needed," Original Airdate January 28, 2020
• "When is a Judgment not a Judgment," Original Airdate January 14, 2020
• "Excess Baggage: Dealing with Underinsured Tortfeasors," Original Airdate December 31, 2019
• "Motions for Summary Judgment," Original Airdate November 5, 2019
• "Motions for Default Judgment," Original Airdate October 22, 2019
• "Liability and the Online Marketplace: Taking on the World's Most Valuable Retail Company," Original Airdate October 8, 2019
• "Service of Process: International Defendants (Hague Convention)," Original Airdate September 24, 2019
• "Service of Process: Out of State (Long Arm Statutes)," Original Airdate September 10, 2019
• "Service of Process: In-State," Original Airdate August 27, 2019
• "Graves Amendment," Original Airdate August 13, 2019
• "MCS-90," Original Airdate July 30, 2019
• "Statute of Frauds: Why You Should Get Your Payment Plans in Writing," Original Airdate July 2, 2019
• "SCRA: Legal Protections for Military Personnel," Original Airdate June 18, 2019
• "Spoliation," Original Airdate June 4, 2019
• "Sudden Emergency," Original Airdate May 21, 2019
• "Bailment," Original Airdate April 9, 2019
• "Statutes of Limitations – Are You SOL?" Original Airdate March 26, 2019
• "Do No Fault Collisions Exist?" Original Airdate March 12, 2019
• "Contribution Claims," Original Airdate February 26, 2019
• "Res Ipsa Loquitor," Original Airdate February 12, 2019
• "Economic Loss Doctrine," Original Airdate January 29, 2019
• "Criminal Acts in Subrogation Files," Original Airdate January 15, 2019
• "Parental Liability," Original Airdate January 1, 2019
• "Releases," Original Airdate December 18, 2018
• "Protecting the Claim File," Original Airdate December 4, 2018
• "Tree Falling," Original Airdate November 13, 2018
• "What is Subrogation?," Original Airdate October 30, 2018
• "Comparative v. Contributory Negligence," Original Airdate October 16, 2018
Videos
On Subrogation YouTube Channel
• "Subro LIVE! – How an Expert Handles E-Cigarettes," Published March 13, 2019 • "Utility Claims," Published May 13, 2019
Webinars
• "Negative Inference Cases: Your Invisible Smoking Gun" Available at NASP