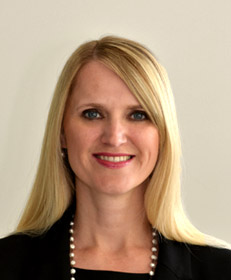 Ana M. Zgela
Associate
Phone:
800-870-5521
Email:
[email protected]
Cleveland – Main Office:
1250 Granger Road
Cleveland, OH 44131-1234
Ana M. Zgela has spent her entire legal career handling insurance subrogation claims and insurance arbitration claims. Ana has been the lead Arbitration Attorney at Rathbone Group since 2014. She represents insurance carriers in the recovery of their auto, property, and bodily injury claims in Arbitration Forums. She is also responsible for fielding arbitration issues that arise internally or on files forwarded to its nationwide network of local counsel.
Ana received her B.A., magna cum laude, from Allegheny College in Meadville, PA in 1997 where she majored in Environmental Studies and minored in Political Science. Ana received departmental honors, the National Deans List Award, and the Four-Year Alden Scholar Award. While in College Ana interned at the Embassy of the Republic of Croatia in Washington DC. She was a legal intern for the Northwest Regional Council for the Department of Environmental Protection in Meadville, PA. Ana was also a co-founder of "Grounds for Change" the first volunteer and student run coffeehouse on campus which is still in operation today.
Ana attended Case Western Reserve University School of Law from 1998-2001. In 2000 she was selected as a federal judicial law clerk for the Honorable Magistrate Judge Patricia Hemann. In the summer after her second year of law school, Ana was hired as a law clerk for Javitch, Block, Eisen & Rathbone. She completed her J.D. at Case Western Reserve University School of Law in 2001 and was admitted to the Ohio State Bar later that same year. After law school, Ana was hired as a Subrogation Attorney at Javitch, Block & Rathbone from 2003-2014 where she was involved in all aspects of civil litigation including, but not limited to, first chair trial experience, arbitration, mediation, and taking and defending depositions.
Ana co-authored an article in the Cleveland Metropolitan Bar Journal, February 2018 issue, entitled "Wait – You Haven't Used Arbitration Forums Yet?" Her article entitled "Beyond the Courtroom: Maximum Recovery in Arbitration Forums Leads to $165,000 Property Damage Award" was also published in The Subrogator, Spring 2018 issue. Ana was a Co-Speaker at a local NASP Chapter meeting in Columbus, Ohio in 2016 entitled, "Tips, Techniques and Innovative Approaches to Intercompany Arbitration."
In her free time Ana enjoys spending time with her daughter and husband traveling, skiing, and hiking.
Podcasts
On Subrogation Podcast
• "Arbitration Award Enforcement," Airdate April 15, 2022
• "Arbitration Decision: The End… Or Is It?," Airdate October 15, 2021