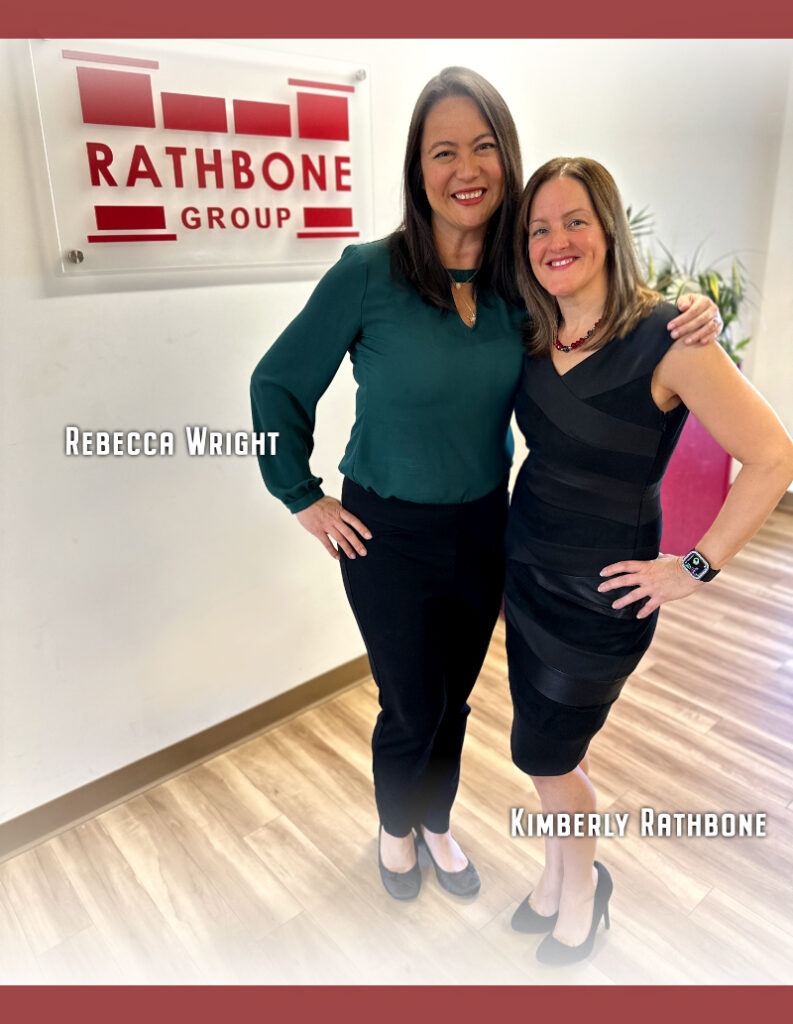 Rathbone Group (RG), a national insurance subrogation law firm, is pleased to announce the unanimous election of Rebecca Wright as Managing Partner.
Kim Rathbone, RG's Managing Partner for the last 4 years, is excited to devote even more of her time supporting RG's subrogation clients and network of attorneys throughout North America.  Kim led RG to expand its footprint to include attorney licenses in 37 states and fortified its robust network of counsel, providing excellent service to the subrogation industry.   "I am grateful for Kim's thoughtful and forward-thinking leadership through the immense difficulties of the pandemic and succeeding years.  Kim ensured that RG and its employees stayed healthy and productive, and maintained the firm's focus on client expectations," notes Rebecca, who shares this client-centered focus.
"Rebecca's leadership throughout the years is key to RG's success. I am excited for my dear friend, and for the positive future we all have together with Rebecca at the helm," remarked Kim.
Rebecca Wright is a founding Member of RG and is licensed in seven states. Rebecca's integral roles include leading the Attorney Management Team, establishing RG's Post-LLM Fellowship Program, and developing its award winning E-notary solution. She also created and co-hosts RG's podcast, On Subrogation, now in its fifth year. A thought leader in the subrogation industry, Rebecca is a frequent speaker at industry conferences, provides in-house education to insurance companies, and is a contributor to various publications.
Rebecca and Kim continue to collaborate to ensure a smooth transition for the firm and its clients. Under Rebecca's leadership, RG remains focused on open and honest communication internally and externally. Rebecca and Kim both believe that maintaining a supportive environment at RG helps our clients exceed their recovery goals.